No one knows for certain the story of the first foal born in America.
First Foal tells the story of five shipwrecked horses from a Spanish expedition in the year 1496. A teen-aged sailor named Diego, the horses and a few pigs wash up on the coast of what is now Texas after swimming away from a hurricane that sinks their ship.
Meet The Artist
Some of my paintings express moving forward with grace and some express a feeling of chaos while other paintings show a horse in an abstract atmosphere representing a personal journey.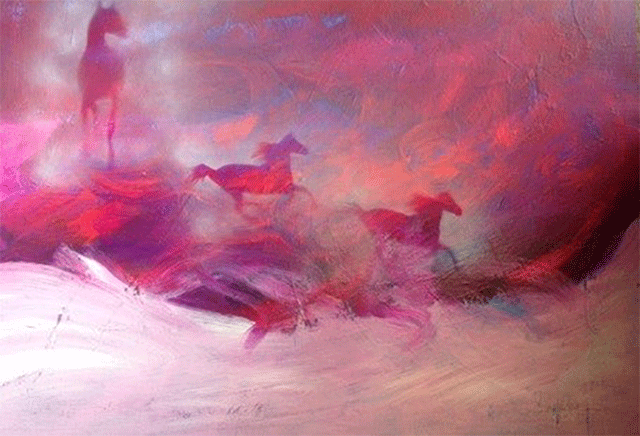 The First Foal gallery showcases the beautiful artwork of Susan Swanson.